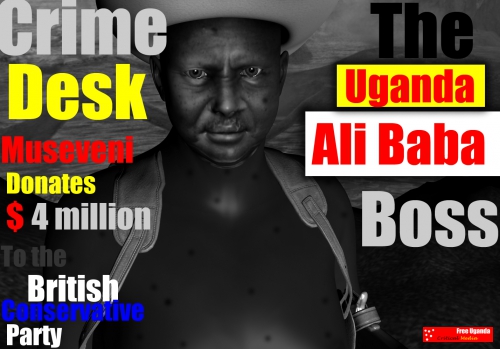 Today we see an aggressive PR machine trying to rehabilitate and market this hardcore criminal to society-like some saint. Yes, today if its not BBC,Aljazeera,etc. its the shameless greedy american establishment. We should not also forget the 3 Millions(US)$ being paid to an Irish gang by Uganda Taxpayers to clean Criminal Museveni's blood, whenever it starts spilling .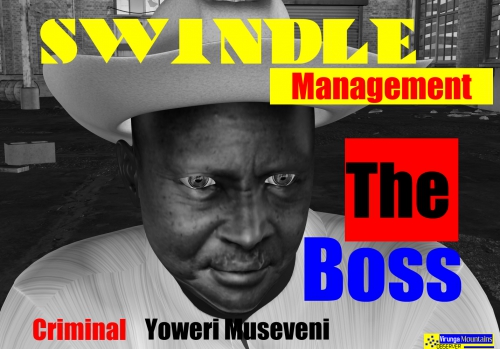 Both Paul Kagame and Yoweri museveni having murdered 6 million Congolese in cold blood, now its this criminal duo that are blaming the Congolese for poor management of their country, and are offering western powers consultancy/ solutions for Congo. This is very insulting to those 6 million Congolese that have been massacred by the same thugs. If those powers want to keep their criminals, let them go ahead but stop insulting Congolese people.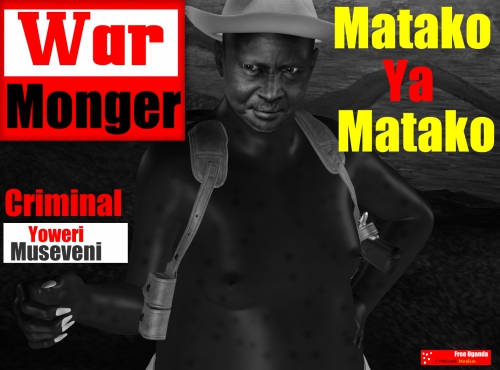 What is so disturbing about Museveni's Crimes against humanity, is the extent that, some powerful forces love a character like him. Yes, a brainwashed butcher that does all the dirty work can be relied upon as long as Africa is there to be plundered left-central,right, and south.
We also have a culture of greed and opportunism among the African Political elite that is addicted to a patronage Modus Operand on society; this parasitic class acts as cheerleaders, and kingpins to state criminals and has mastered the art of managing corruption and cover-ups.
This pathetic political class can be found both in Uganda and diaspora-human rights ,rule of law,justice and social development means nothing to them, as long as they can be given a position to milk sleepy Ugandans.
Can this criminality and impunity be sustained forever?
Of-course not, because no criminal cartel has ever outlived human blood, and especially when its in millions. The right-time will come to bring Criminal Museveni and his accomplices before justice-the people's justice like the one we saw criminal Muammar Gadaffi facing, is what scum bugs like Museveni,Kagame, etc. deserve and nothing less.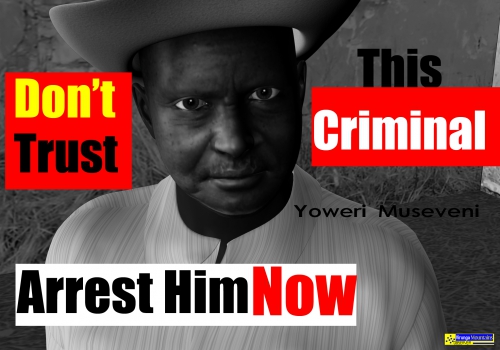 This day is not that far as Uganda is soon going to face a nasty political check-out!!!!