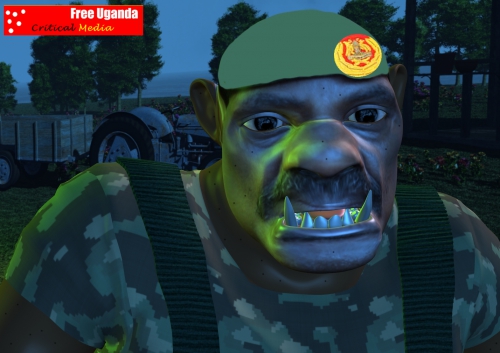 For sometime we have been bombarded with messages asking us, if Free Uganda works with Tinyefuza, aka Gen David Sejusa. We prefer to use Tinyefuza as its the name that is well known to his victims.
No, we don't work with hardcore murderers that are responsible for butchering our people in cold blood-namely Ugandans,Congolese,Rwandans,etc. Instead, we fight and expose their criminality to the world.
It was very laughable to us, when we read in the Uganda media that hardcore criminal Tinyefuza had formed an organization called Free Uganda. Serious??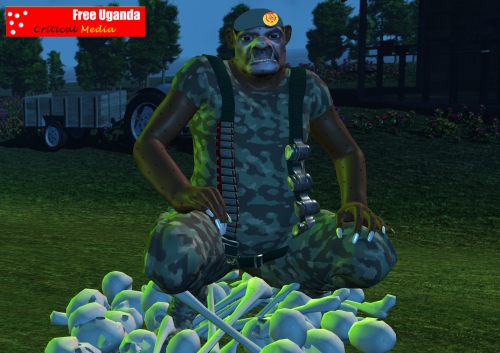 We thought it was one of those psychosis lapses/episode of his, and it would pass. However, we were wrong it wasn't, but a mission to counter political dissenters by eliminating them. Thus, the butcher of Northern Uganda, Gen David Sejusa-creates a scenario that puts him at the center of political dissension and thus create a false wave on whose crest he intends to ride, as their savior.
We can say that- it benefited us not to rush and say anything as time was always on our side to study and understand the mindset of the counter Free Uganda collaborators.
This was a great opportunity for us to concentrate on other projects and also take time-out to study and analyse criminal David Tinyefuza and his worshiper's moves. We were moved by all walks of Ugandans,unanimously rejecting the criminal. Well done Ugandans,and Keep the fire burning!!
The Ugandan opportunistic political elite and intelligentsia (mostly in diaspora) saw the butcher of Northern Uganda,Luwero,Congo,Kampala etc. as their new Messiah. They sounded drums of jubilation and danced victory twerks to media houses.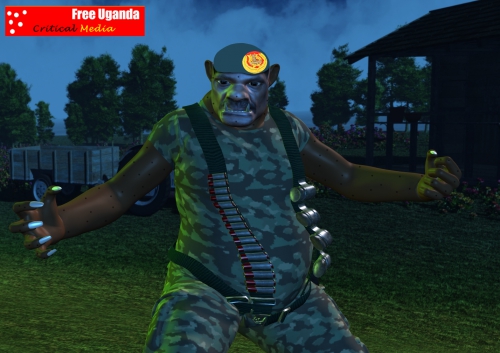 Its very disappointing when people with PHDs, marry a known war criminal and they proudly present him to Ugandans as one of their own. Thus, the main cause of Uganda bad politics is the culture of having a very short memory. If its experience they want from Messiah David Sejusa -the only known experience of the criminal is the pain he put Ugandans through; Murder,false imprisonment,displacement,exiling,poverty,etc.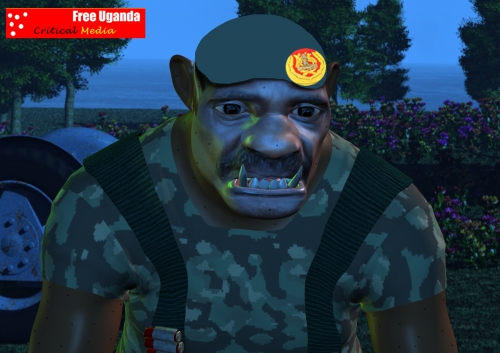 Maybe, We might be wrong here and some people might think its Nugu(Jealous), but what usefulness is David Tinyefuza to the Liberation of Uganda?
Let's consider the following issues:
The Blood of our people is still dripping from the hands of Gen David Sejusa

His knowledge of fighting modern warfare is zero-he failed in Northern Uganda to respect Non combatants and the humane treatment of war prisoners.

He has no respect for Uganda's Highest court-He conspired by sending armed militias to the judiciary.

He has no respect for a court's decision to the rightful ownership of land- in spite of that decision,he personally participated at displacing families from a piece of Land.
His knowledge of intelligence and understanding the great lakes region of Africa is suspect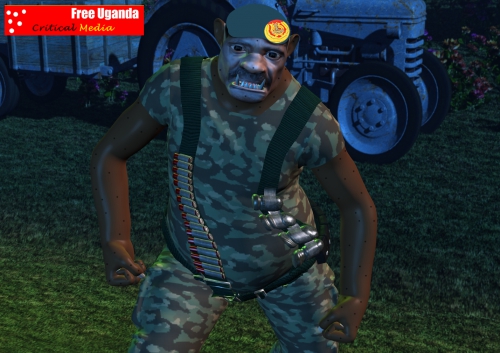 Our advice to patriotic Ugandans, is to dump the criminal to ICC as soon as possible and if anyone knows his address in UK-please, let us know it very soon (info@freeuganda.com)and we mobilise for his arrest and also alert the neighbors-that there's a dangerous criminal living in their neighborhood.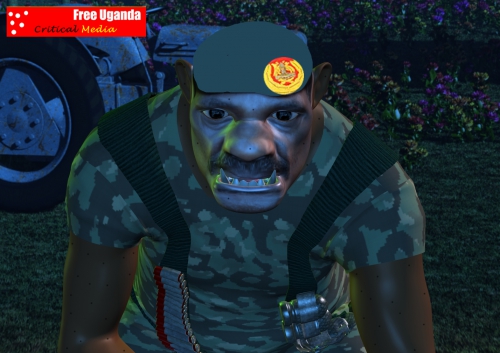 Please, remember that its the work some of you have been doing all those years, that has made the hardcore criminal run like a chicken from his master to come and lay rotten eggs in UK.
Those that experienced his notorious dungeons-aka. safe houses, we shall resist him and his collaborators, Left and right. Never…Never are we ever going to let any NRM/A henchman, organise for a second coming-as we can't let them kill us twice. Its also everyone's duty ,to fight and expose all his collaborators. Let us do it for all those innocent Ugandans he killed and maimed. Uwezo Na Niya tunayo!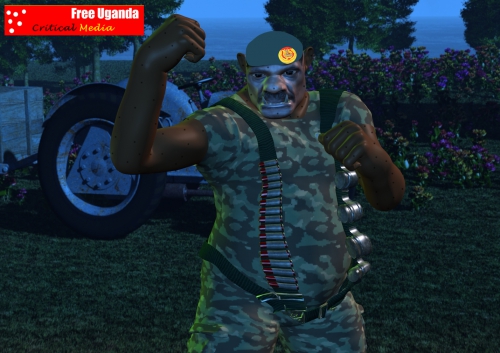 Gen David Sejusa, is a very nasty piece of work that should be sent to the Hague.
Now what's the future of Free Uganda?
We have been around for 15 years and our work has helped many freedom fighters in Africa and diaspora. Though the political situation in Libya is still not conducive due to external forces but we are very proud to have participated at toppling Dictator Muammar Gadaffi.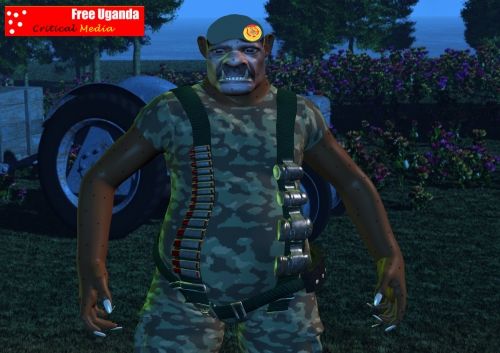 Its not the first-time that opportunistic political elites have tried to steal Free Uganda without knowing what we're all about- Free Uganda Political ideology is very clear-Leftist politics. We don't care if people create thousands of Free Uganda copycats- at the end of the day, its about being with an original vision and not a copycat.
We shall continue to work very closely with our friends around the world to achieve the objective of liberating Uganda and Rwanda- from the Tyrannical hegemony of National Resistance Movement and Rwanda Patriotic Front.
Our official Websites will continue to be;
For Media: http://www.freeuganda.com and http://freeuganda.wordpress
For political platform: http://www.freeuganda.org
We would also like to reassure our friends that there's great new content coming out very soon. However, being Internet developers we're still testing new resources.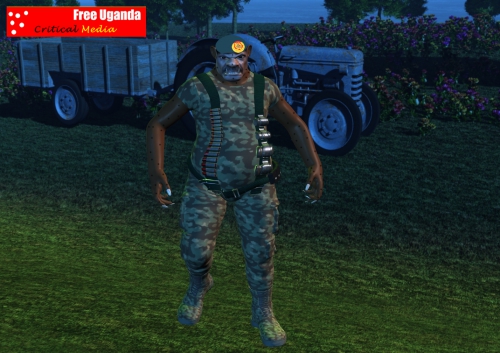 Next-time we shall discuss how David Tinyefuza, was behind the death of Colonel John Ogole(RIP)
Thank you
---
Angela Mukasa

Kampala Sector