People's Media:

A UPDF battalion is training intensively for deployment in Somalia under an African Union peacekeeping force.
736 killers, rapists and thieves are to step foot in somalia soon. Somali Brothers and sisters, don't allow the criminals come near your daughters, sisters and mothers as they did in Congo DRC. Uganda Military machine is responsible for the death of 3.6 million africans in Congo DRC. Uganda as a state puts the white man's interest before the african's one.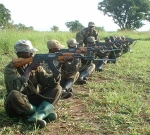 Somali people should not let an un elected Somali government that claims to represent the people impose foreign armies on you or tell you how to run the Horn of Africa. Where were they during the darkest hour?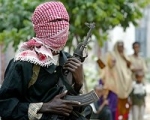 UPDF soldiers have killed thousands of moslems in Congo DRC,Sudan and uganda and 25% are HIV carriers. UPDF's presence in Somalia will be on behalf of their masters in washington.

Crimes UPDF commited on fellow africans while protecting american interests. Don't let this happen to you!

UPDF continues to terrorise ugandans in the name of "War on terror". Don't let murderers walk free on you streets!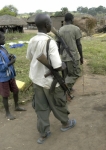 UPDF is good at creating militia armies, "The Rhinos", armed by the Ugandan Army UPDF wander through the refugee village of Odek in northern Uganda. The soldiers are suppose to be protecting the people displaced from their homes by the ongoing war with the Lord's Resistance Army but often practice robbery, extortion and cattle rustling themselves.

Long Live the Somali People and their struggles!!