The Uganda State has always used sex as a weapon for political manipulation,getting favors and bribery, blackmail and exploitation. The exploitation of sex as a potent tool, is not done by only men, but the entire political machinery of Yoweri Museveni's dictatorship. We see how its used to allocate jobs to a certain group of women, in spite of their incompetence in public service.
The Minister of state for Industry and Technology Dr. James Shinyabulo Mutende has died while participating in a sex orgie, commonly known in Uganda as "Kajegele" Sex Chaining.
Its believed a gang of Men from the notorious ruling party of the National Resistance movement (NRM) have been organising orgies involving under aged school girls with promises of getting them scholarships to study in USA, iphones & Tablets, Jobs,etc.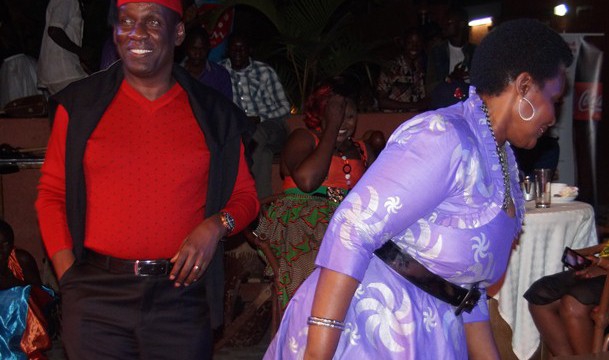 The Minister had developed a test for sexual chocking,were he would demand to be chocked in order to come, but this time the chock turned into a strangle. We won't go into details, because its better we respect the Sex maniac's family.
The deceased Wife, Lydia Wanyoto Mutende also a regime saucepan is known to participate in wife swaps and voyeurisms. Its believed the sex rompers were paying between 150,000(shillings) to 300,000(shillings) as a Couple, and 250.000(shillings) for individual sessions. However, we cannot confirm if they did pay as a couple, but they could have used different aliases-and remember that in those orgies most of the time, its a criminal family club.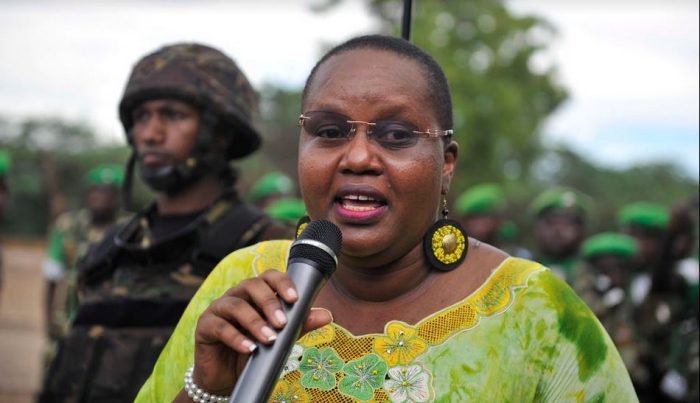 The Couple have been known to move from different venues, where they would drink themselves silly before engaging in romps with strangers. However, their favorite orgie house was the one at Kansaga near the international University. At this time, we can't tell how Lydia Mutende will manage to cope alone in the underworld of sex pervasion.
Who was this dirty man that was addicted to group sex?
Sex maniac, James Shinyabulo Mutende's death comes after that of another notorious murderer, Gen Aronda Nyakairima last month. Last time Free Uganda warned Ugandans of more punctures to follow after the death of Aronda Nyakairima, but as always the Uganda Political class don't look far....Maybe the day Sheraton Hotel will be set a blaze, then you'll all wake-up!!
He began his career as a teaching assistant at Makerere in 1987, during his final undergraduate year, continuing in that role until 1989.
From 1989 until 1994, he worked as a manager of one the branches of then government-owned Uganda Commercial Bank before Dictator Museveni and his Step brother, Salim Saleh Sold it to themselves.
From 1988 until 2009, he worked with the Uganda Investment Authority as an Investment Officer as if he was great investor.
From 2003 until 2005, he pursued his doctorate in New York, while working part-time as an Assistant Professor of Economics at The New School and concurrently carrying out financial development research at the United Nations offices in New York City.
In May 2011, inspite of experience and knowledge, he was name the State Minister of Industry and Technology.
The Sex Maniac came from a family of distinguished technocrats and politicians.
His father Michael Mutende was the first Ugandan Town Clerk of Mbale Municipality, from 1964 until 1974. His uncle James Francis Wapakhabulo was Uganda's foreign minister at the time of his death in 2004.
The sex Maniac was a holder of a PhD in economics- was one of the three most highly educated ministers in Dictators Museveni's regime.