People's Media:

Uganda regime continues to bakroll and train murderrers and rapists "militias" in congo

Eastern Congo is suffering the world's worst current humanitarian crisis, with a death toll outstripping that in Sudan's strife-torn Darfur region, a top United Nations official said on Wednesday.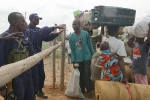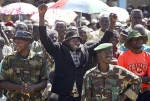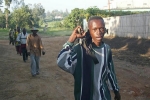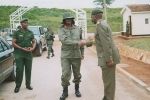 An elite within the ugandan government continue to pull strings behind the scenes. Logistics and a kangaroo tax systems continue to be managed by the notorius Presidential Protection Brigade. Money from the kangaroo taxation system has benefited NRM-O campaign programs.


UN emergency relief coordinator Jan Egeland said that over the last six years the toll in the Democratic Republic of Congo amounted to "one tsunami every six months" -- a reference to the December disaster which left about 300,000 people dead or missing in Asia.

"In terms of the human lives lost ... this is the greatest humanitarian crisis in the world today and it is beyond belief that the world is not paying more attention," he told a news conference.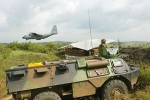 Egeland was speaking during a visit to Geneva for talks with UN and other relief workers on improving the global humanitarian aid system can be improved.

On Tuesday he came under fire from the Sudanese government over estimates transmitted through his spokesman that up to 180,000 people may have died from hunger and disease in Darfur, western Sudan, over the past 19 months of fighting.

At his Geneva news conference, he insisted the figure was a reasonable assumption -- given that an average of 10,000 civilians had been dying each month since the start of the conflict between local rebel groups and government forces backed by militias.

But the rate was declining now that the Sudanese authorities had allowed foreign aid teams into the country to help about 1.8 million people driven from their homes and largely living in refugee camps, Egeland said.



He spoke before a UN envoy in Khartoum said all international staff in part of Western Sudan were being pulled back to the local state capital because of threats from the pro-government Janjaweed militia.

Asked if too much emphasis was being put on Darfur by the international community, and especially big Western powers, Egeland said: "The amount of focus on Darfur is correct, but there is too little on (eastern) Congo."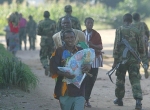 Egeland, fresh from a tour of the region, said he had impressed on the Sudanese government and rebels that they had to negotiate seriously for peace.

He had also expressed indignation to the government in Khartoum that some women raped by Janjaweed fighters and now pregnant were being persecuted for violating Islamic sharia law against sexual relations outside marriage.

"That is the ultimate insult for women who have been raped," he declared.

Egeland said the problems in eastern Congo arose because of the complexity and variety of the fighting groups there, which included regular soldiers, militias and criminal groups.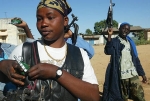 Among the fighters in eastern Congo are ethnic Hutus who fled Rwanda after the 1994 genocide there -- many of them accused of involvement in the violence in which an estimated 800,000 Tutsis and moderate Hutus were killed.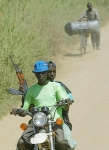 The United Nations has mounted a major relief operation in the region, where Egeland said some 3 million civilians buffeted by the conflict are in need of help to survive, and this week gave militia fighters two weeks to disarm.

—Reuters